H+PTFE surface finish
This special surface finish conforms to the Mil-A-63576A(AR) Type I military standard. We use this finish on most of our parts made from EN AW 7075-T6 aircraft-grade duralumin.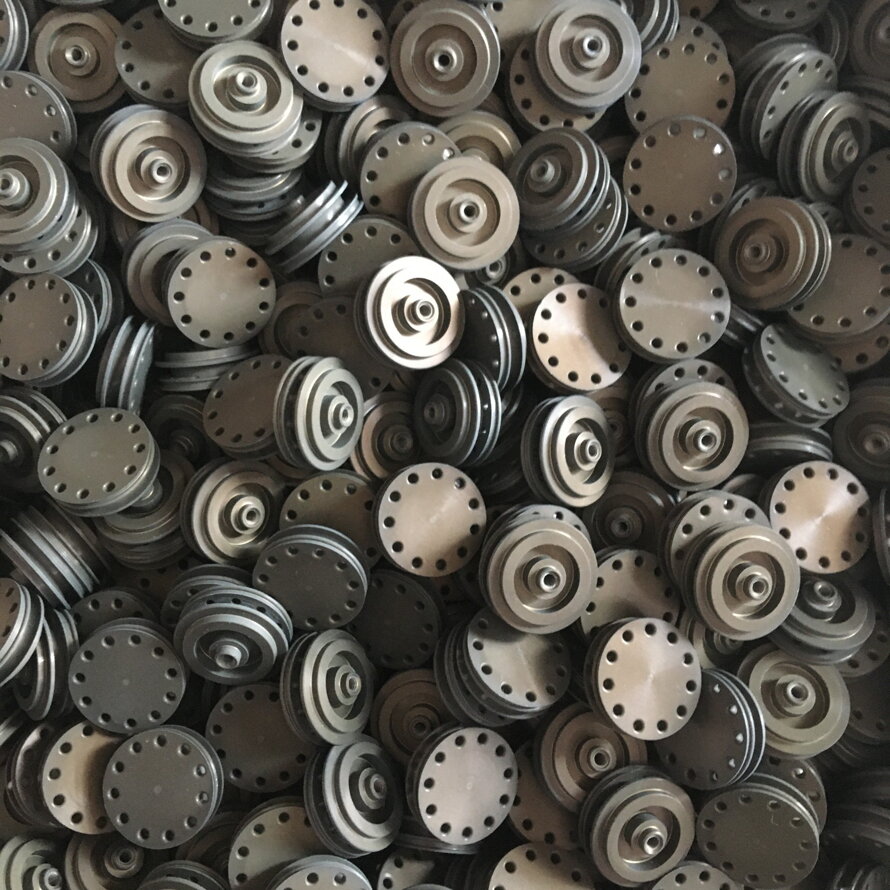 The H+PTFE surface finish features a unique combination of high hardness and low friction. Thanks to these properties, the provided protection of parts is excellent, helping to achieve maximum performance and keeping the weapon in top shape.
These attributes are reached by anodizing the duralumin part, creating an oxide layer (also known as Hard Anodizing) with hardness of up to 600 HV on its surface. This layer is then sealed by additional teflon treatment. This is the key difference between H+PTFE and coloured anodized surfaces favoured by other manufacturers. The disadvantages of coloured anodization are lower hardness and higher roughness of the surface. As such, the coloured anodization is not a good choice for moving parts, where good sliding performance is desired.
The H+PTFE surface finish has a pleasant, naturally grey color. The final shade depends on the specific composition of the aluminium alloy. Therefore, it is possible for the shade to differ slightly between different production runs of the same part.