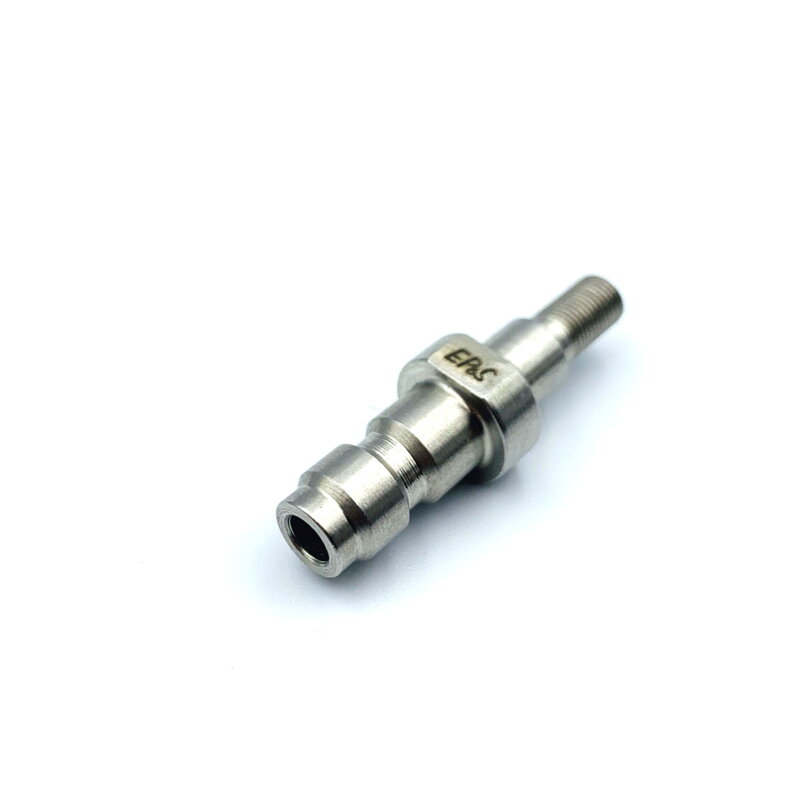 GBB HPA
17,50 €
0%




The first version of our HPA adapter, available with threads fitting WE/KJW/VFC/GHK/ProWin or KWA/KSC variants. Compatible with standard paintball quick disconnect couplings.Allows the connection of HPA systems to GBB guns.
Read more
17,50 € incl. VAT Discount 0 €
Allows HPA systems to power a GBB gun by replacing the filling valve on the magazine/gun
Available in various versions compatible with threads on WE/KJW/VFC/GHK/ProWin (M5 thread) or KWA/KSC
Compatible with standard QD couplings used in paintball systems
In order to ensure longevity of your gun and magazine, we recommend using a maximum pressure of 140 psi!
Made from AlSi 304 stainless steel with glossy surface finish
Made in the Czech Republic
Package contains 1 selected HPA adapter and 2 pcs of O-rings
WARNING: Compatible with PBS type QD couplings, NOT the commonly used Foster type QD couplings!
Advantages of using an HPA system in a GBB gun
The performance of an airsoft gun powered by conventional gas is very sensitive to the surrounding environment temperatures. Especially in sub-zero (sub 32 ºF) temperatures, it is practically impossible to use a GBB airsoft gun. The pressure of the propellant gas drops with the temperature and the gas condenses into a liquid state inside the magazine. When the gun is fired, the propellant liquid vaporizes back into its original gaseous state and further cools the gun.
Everything changes with the use of HPA. At similar low temperatures, compressed air stays in the gaseous form, therefore, practically no cooling of the gun occurs when firing. The compressed air pressure is also not so heavily affected by temperature. All you need to do is use the EPeS HPA adapter to connect your HPA system to your gun and happily fire back even when it is freezing cold.