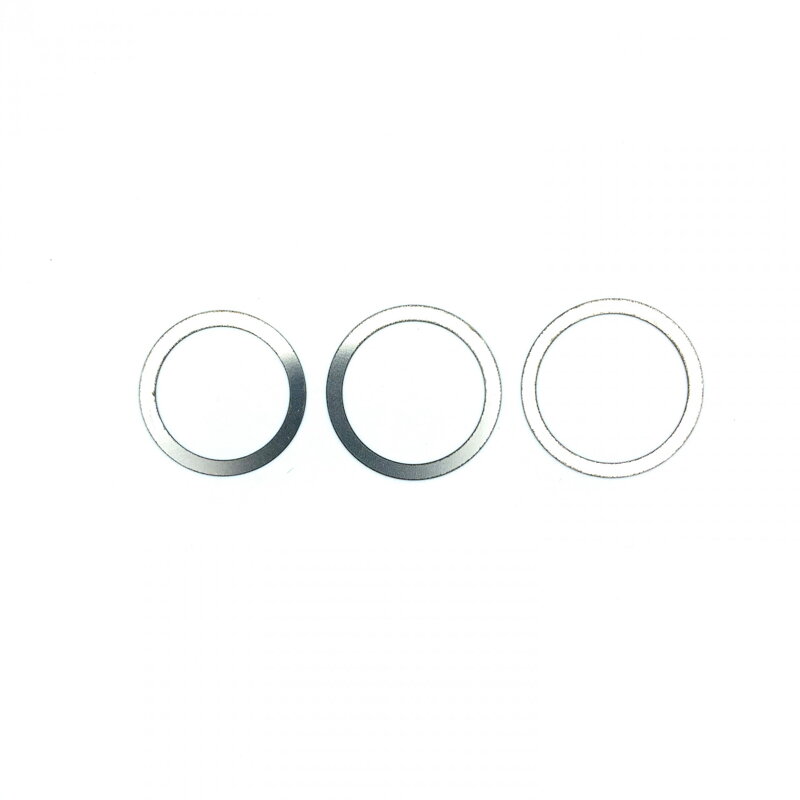 NEW
10,40 €
0%


AR15 barrel nut spacer – 0,1 mm (5 pcs)
Steel spacers for the precise fitting of an AR15 barrel nut (or so-called Delta Ring). Use these spacers to achieve the perfect barrel nut position. It prevents the loosening of the barrel nut, ensures the ideal position of the handguard against the receiver, and provides the firm fitting of the outer barrel.
Read more
10,40 € incl. VAT Discount 0 €
Available in multiple diameters:

S – 22,5 × 28 mm – for some airsoft AEGs with small outer barrel diameter
M – 24,2 × 29,7 mm – for most airsoft GBBs and AEGs, also suitable for many real steel AR15s
L – 25 × 30 mm – extra large

Made of spring steel
Made in the Czech Republic
The package contains 5 spacers of the selected size.
The correct spacing of the AR15 barrel nut is highly important for the perfect fitting of the handguard and, more importantly, for the precise, firm and reliable mounting of the outer barrel. This is the same for both classic plastic M4/M16 and KAC RIS handguards with "delta rings" and the "barrel nuts" of modern free float handguards.
Correct final barrel nut position, achieved using these spacers, allows the nut to be tightened enough to ensure both the maximum sturdiness of the outer barrel to the upper-receiver joint and the ideal position of the handguard against the upper receiver.
The correct position of most AR15 handguards relies on the specific position of holes or notches in the barrel nut. Without the spacers, two scenarios usually occur: either the handguard is in the correct position but a bit loose, or the handguard is tightened properly but in the incorrect position in relation to the body of the gun. The EPeS spacers in 0.1 mm thickness solve this issue by allowing both correct positioning and sufficient tightening of the barrel nut. Moreover, these spacers are made of hard spring steel, which means they don't get deformed under pressure and the joint is kept solid even after prolonged periods of time and usage of the gun.
It is recommended to secure the barrel nut thread using a liquid thread locker to prevent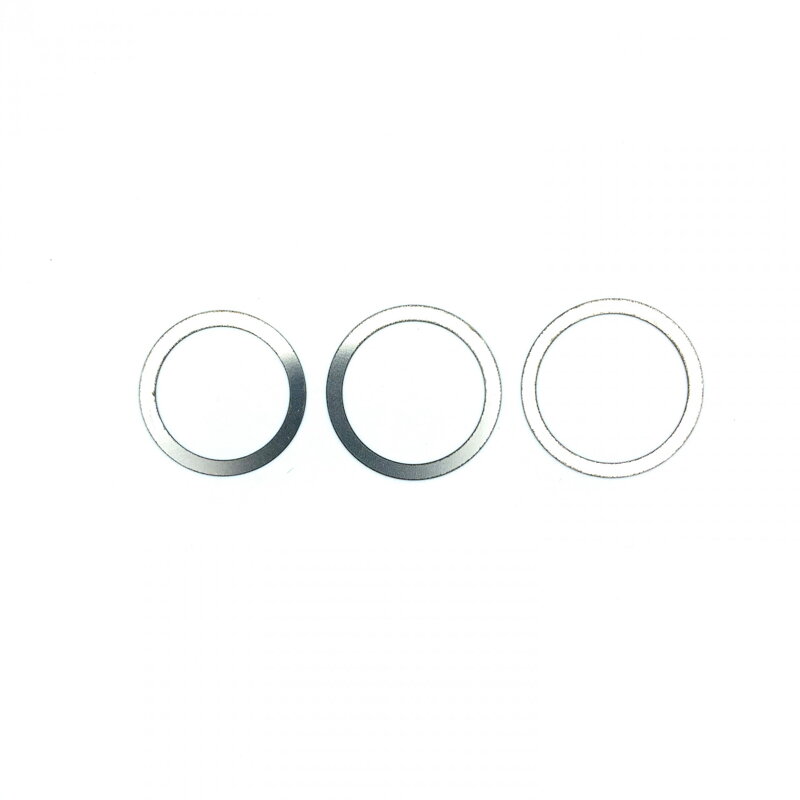 AR15 barrel nut spacer – 0,1 mm (5 pcs)