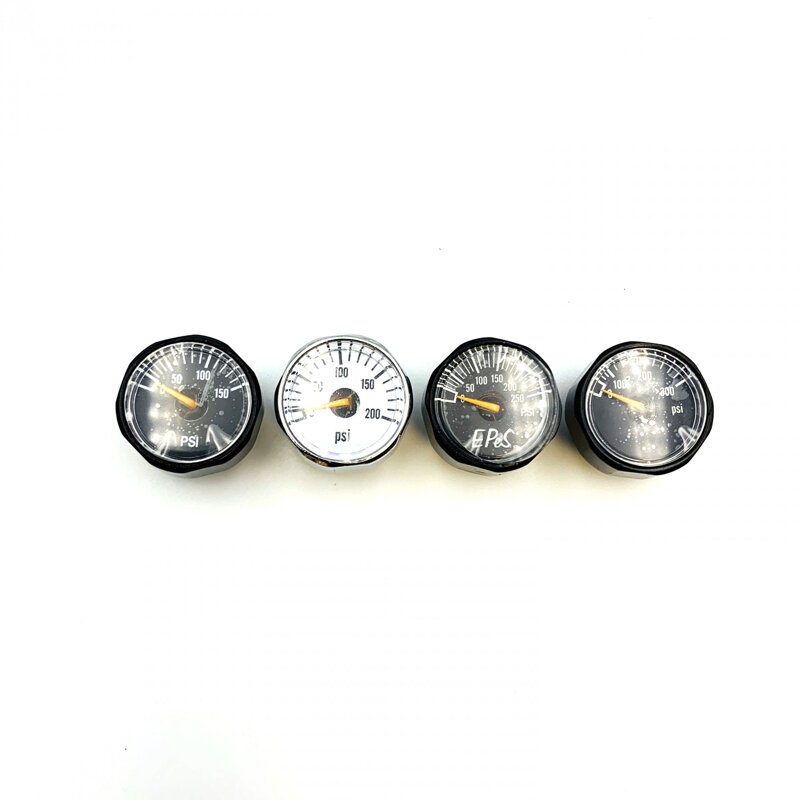 NEW HPA
10,40 €
0%








A pressure gauge for HPA systems, available in ranges 150/200/250/300 psi. It has 1/8 NPT external thread.
Read more
10,40 € incl. VAT Discount 0 €
Mechanical pressure gauge for use especially on HPA regulators
Available in scale ranges 150/200/250/300 psi
1/8 NPT external thread
For proper sealing during assembly we recommend using a thread-locking glue, or at least a teflon tape
Diameter: 23 mm
Made from steel with chrome or black surface finish
Package contains 1 pressure gauge
Do you yearn for a finer pressure read on the output of your regulator? Or do you just want to use higher pressure than what your current pressure gauge can handle? We offer four types of our pressure gauges in ranges that will fit all your needs.